Ultimate Wrist Brace for Carpal Tunnel Relief and Support!
Are you tired of wrist pain holding you back from your favorite activities? Do you need reliable support for your wrists during sports or workouts? Look no further! Our 1PCS Adjustable Wrist Support Splint for Carpal Tunnel is here to provide you with the comfort, protection, and relief you deserve.
Comfort for use: The wrist supports are ideal for active users, this support is designed to be lightweight and breathable, protect your wrist and keeping you cool and comfortable.
Professional design: Come with detachable steel splint which can protect for weak or over stressed wrist and minimizes the risk of injury. And can simply remove the splint if you prefer a more flexible brace.
Superior quality material: Premium quality cotton and elastic for a comfortable fit. Super strong tension to support super heavy lifters. Easy fastening and adjustment with thumb loop and durable wide industrial Nylon Button.
Multi-purpose: Our wrist brace for carpal tunnel helps relieve pain and swelling while maintaining full range of movement of thumb and fingers. Best for weight lifting, crossfit, powerlifting, pushups, planks, etc.
Product Specifications:
Name: Wrist Band
Material: ok cloth
Color: Black
Size: 32.5*17.2cm/12.8*6.77in
Suit for: Adult Men and Women
Applicable Scene: Football, Basketball, Volleyball, Tennis, Badminton, Golf, Climbing, Mountaineering, Hiking, Cycling, Running,Sports Fitness and so on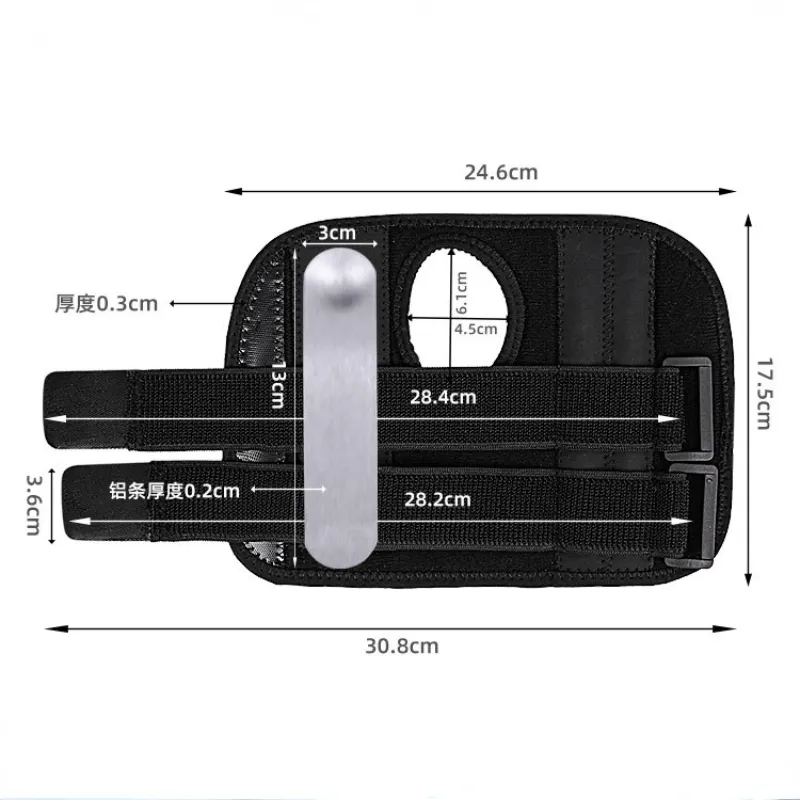 Conditions beneficial with this strap include:
Support during sport or strenuous exercise
Sports related injuries and fatigue
Ligament/Tendon support
Wrist Sprains/Strains
Wrist Arthritis
Basal Thumb Arthritis
Ganglion Cysts
Package Include:
1 Piece * Adjustable Wrist Wrap (Not a pair)